Meeting about domestic utilities for investment objects in Uspenskoe
2022-03-03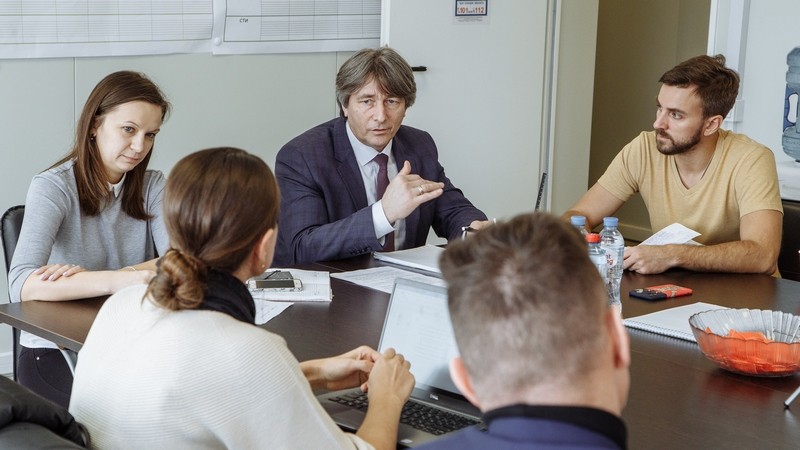 On March 3, in the Skopinsky district, a meeting was held between specialists from the investor relations department of Ryazan Region Development Corporation JSC, headed by the head of the department Andrey Strizhevsky, representatives of the Skopinsky district led by Deputy Head of Administration for Economic Development Galina Ovsyannikova, and employees of the investor company OCTAPHARMA-PHARMIMEX LLC - Technical Director Denis Gerasimov, Chief Engineer Alexey Golubtsov and Project Manager Anna Gorelikova.
At the meeting, the current issues of the construction of the hotel complex of OCTAPHARMA-PHARMIMEX LLC in the village of Uspenskoye, Skopinsky district were discussed. In particular, the implementation of work and the elimination of problems in the water supply system, as well as the status and timing of the implementation of the activities provided for by the Roadmap for the preparation of a passport for the construction of a school and kindergarten in the above settlement.
Currently, OCTAPHARMA-PHARMIMEX LLC is implementing two investment projects in the village of Uspenskoye. This is the construction of a full cycle plant for the production of biopharmaceuticals, substances and medicines from human blood plasma and a hotel complex for its future employees.
News on the website of the Government of the Ryazan region
News on the website of the Ryazan Region Development Corporation