Start of the Construction the Housing Complex for OCTAPHARMA-PHARMIMEX LLC
2021-09-09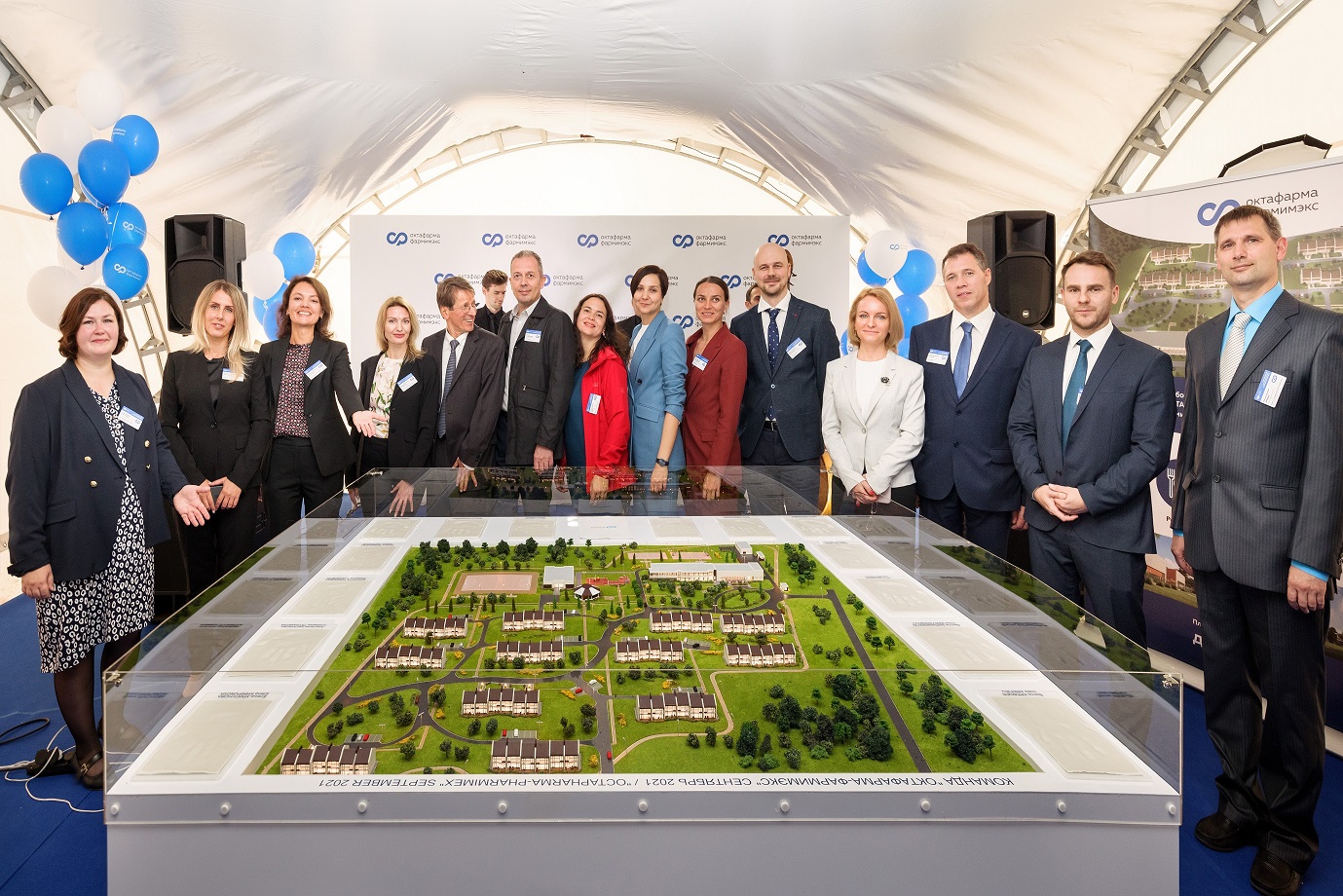 On September 9, 2021, a celebratory event was held, timed to coincide with the start of the construction of a Housing complex for the employees of OCTAPHARMA-PHARMIMEX LLC. The event was attended by the Administration of Skopin District, the General Contractor - Stroy Techno Engineering, the Technical Client - Bilfinger Tebodin Rus, and press representatives of the Skopin District and Ryazan Region.
The General Director of OCTAPHARMA-PHARMIMEX LLC Andrew Douglas Smith made an inspiring speech:
"OCTAPHARMA-PHARMIMEX LLC was created to design and construct a pharmaceutical facility in Skopin for the production of unique, life-saving products from the plasma of Russian donors. That facility will be located approximately 2 km away from Housing Complex. In approximately five years, we will operate the facility with the help of more than 400 highly qualified employees. As our employees are the most important and valuable asset of the Company, we decided to build a world class housing complex for them. Our intention is to provide an attractive living environment for future employees and for visiting technicians so that they may concentrate their efforts on the job function and not be distracted by housing arrangements. We hope that Skopin will become a second home for many of them.
Infrastructure of the housing complex will include a hotel, restaurant, comfortable townhouses, recreation zones, facilities for sport activities and playgrounds for children.
We are also grateful for our construction partners, Stroy Techno Engineering and Bilfinger Tebodin Rus, who are making this project come to realization. We have chosen the best partners to ensure the quality of this beautiful housing Complex.
Lastly, the implementation of this project wouldn't have been possible without the cooperation of the Administration of Skopin and Ryazan region and all local authorities. We greatly appreciate the efforts and involvement of the management of the region in this project. Together, by realization of this project, we will also add to the development of the region's infrastructure.
We look forward for the start of the operation of our housing complex and we thank you all for your efforts and involvement which made realization of this project possible."